​Welcome to Solo's Hold, a place for people who are looking for unique custom illuminated sabers or illuminated saber stands.
I believe in a hand crafted approach so that each illuminated saber or illuminated saber stand is unique to it's owner. Each piece is made individually by hand by me; including the machining, electronics for sabers, and all the color, finishing or weathering. This approach takes a little more time, but when you receive something one-of-a-kind you know it's worth it.
​
I really look forward to interacting with each one of you to understand your ideas. I always strive to have great communication when building something for each client. I make sure everything I do honors that connection — from my commitment to the highest quality Stand or Saber, to the way I engage with customers/clients to do business responsibly.
Thanks for coming to the website, and if you have any questions please email sales@soloshold.com and I will get back with you ASAP.
​
May the Force be with you, Always!
Tron
INTERNATIONAL CUSTOMERS ONLY:
The United States Postal Service is increasing international shipping rates. This is all we know at this time. All international customers, please select CHECKOUT and when you come to payment method, SELECT MANUAL PAYMENT when checking out so that we can ensure accurate shipping charges for you.
​
If you have any questions at all, Solo's Hold is here for you! Contact us if you need any assistance.
*NOTE TO INTERNATIONAL CUSTOMERS: We will send you an invoice after checking out to ensure accurate shipping costs. No need to pay more than you should. We will NOT accept your order, should you opt to check out via PayPal.

Thanks,
Solo and Family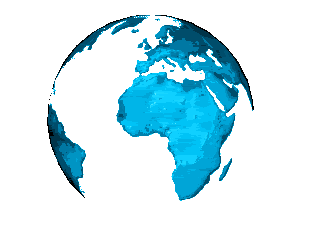 NOW AVAILABLE FOR PRE-ORDER!*
GRAFLEX BLADEHOLDER DELUXE, VERSION 2 and
MASTER GRAFLEX BLADEHOLDER
The PADAWAN and PADAWAN REBORN are both sold out.

The LIMITED EDITION LUKE ROTJ V2 is only available for PRE-ORDER* at this time.
New! The LPA NN14
Blaster Pistol
$575.35
Limited Availability!
​
The Graflex Adapter/Blade Holder reuses Vintage and Accurate Replica Graflex parts, making the World's most accurate-working Graflex saber possible. Chassis' for a myriad of soundboards are available from Goth 3designs that work seamlessly with the system, and have EPIC CRYSTAL CHAMBERS incorporated into the designs. The parts have gone through the process of finishing and anodizing. No Drilling holes, no modification, no muss no fuss while retaining all the details. Utilizes 7/8 blade for most screen accurate Graflex, and is setup to use the TRI-CREE XPE-2.
AVAILABLE FOR NOW FOR $85.00 + S&H



DUE TO POPULAR DEMAND, WE WILL CONTINUE TO OFFER OUR ORIGINAL DELUXE BLADE HOLDER, AVAILABLE NOW.
WE WILL PROVIDE PRODUCTION UPDATES ON SOCIAL MEDIA AND THE REBEL ARMORY.
Thank you for all your support,
NerfworXlab/Solo and Family
​
CORRAN HORN LIMITED EDITION SABERS
*NOTE: ALL PRE-ORDERS ARE

NON-REFUNDABLE.